Ben Clement: Process and Movement
The sound of the run.
The simple pleasures of running;
Sweating while the sun is going down.
Going off course and running through a field.
The sound of gravel under your feet.
Catching phrases of people you run past.
The slowing of your breath when you finish.
The above is a field recording made whilst running this spring.
Listening the way through this vignette, experience the ebb and flow of a progressive run.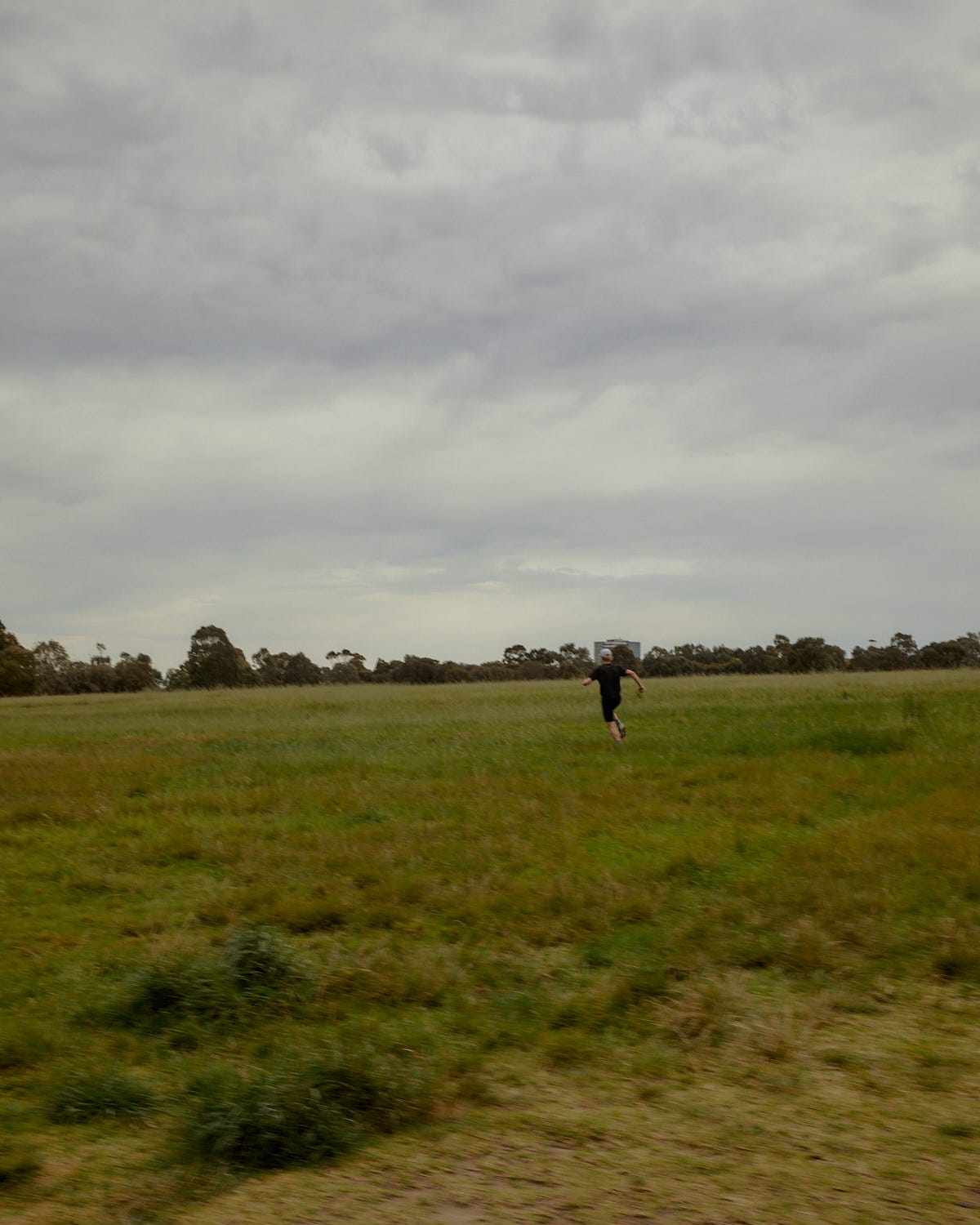 James, running through the aforementioned field.
---
Through the intersection of my art practice and running endeavours, I'm exploring the documentation of running and on a wider note; movement as a whole. 
By leaving out an overly worded description; this newsletter will talk to both my work and journey as a photographer and all that I do in and around running.
---
Watch me move
I'm listening
I'm watching
I'm reading

---
Thanks for reading and listening. Remember to stretch and drink plenty of water.